McAfee Careers Website
McAfee decided to redesign its website; the idea was to attract a younger audience. Utilizing the latest digital trends and following their branding guidelines. This new web concept is characterized by its bold colors and authentic employee's testimonials, focusing on McAfee's values ​​and internal culture.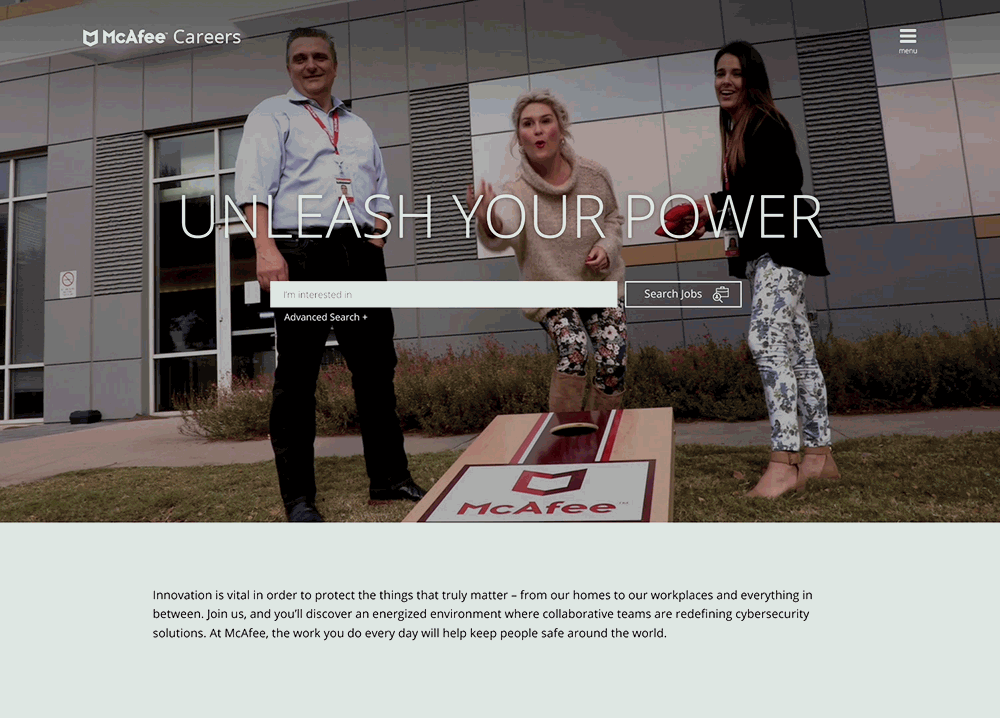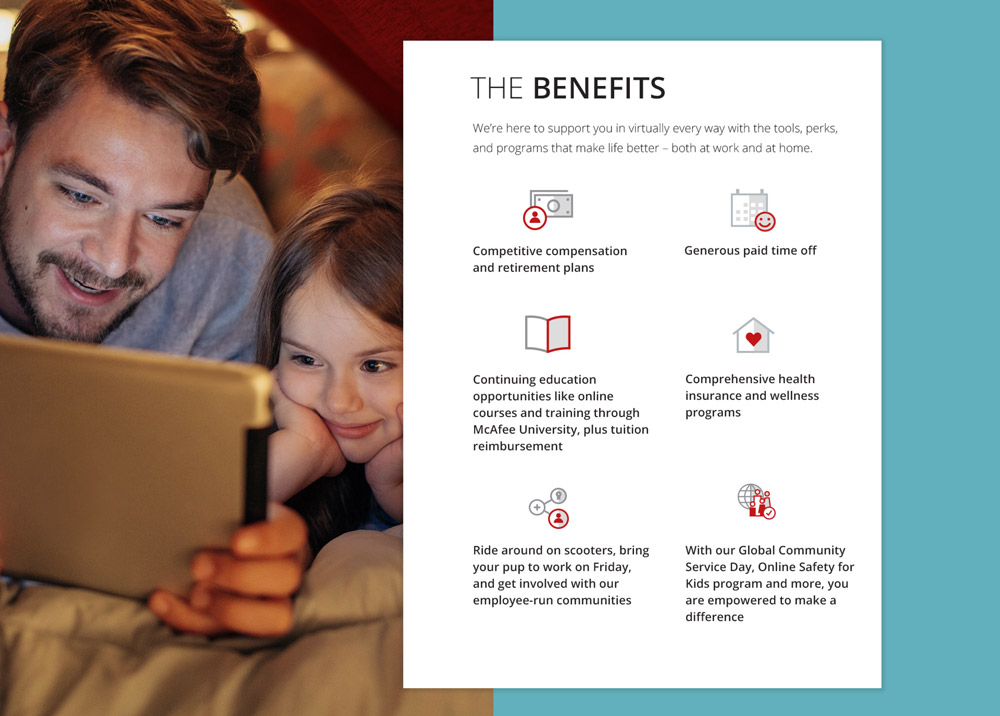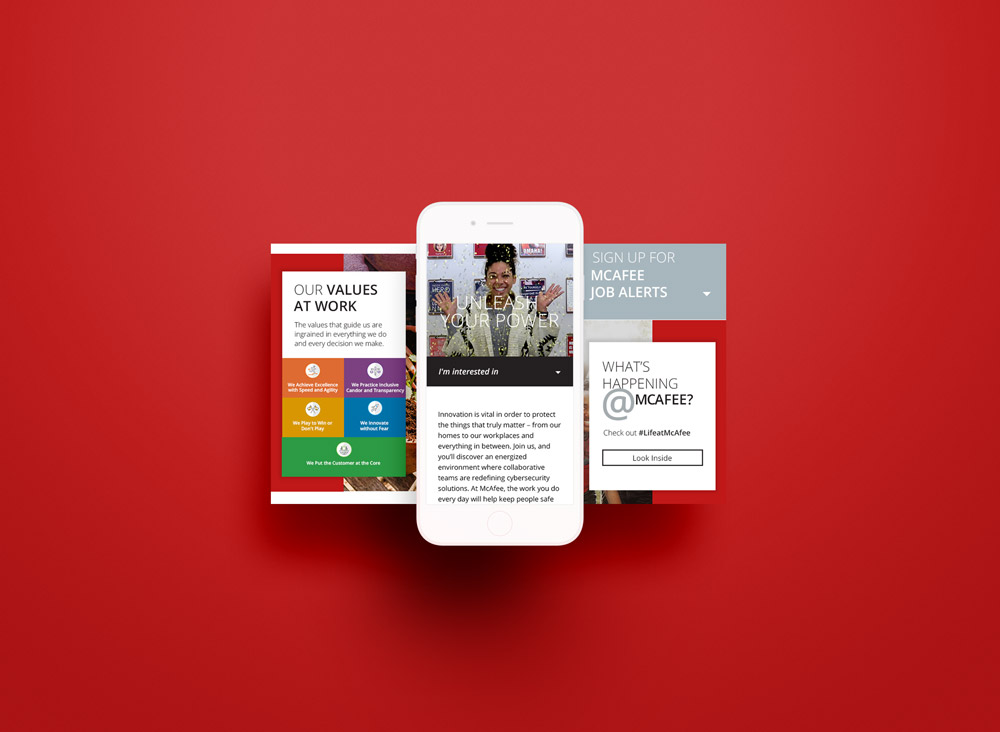 Click here to visit live site.